Charles Hunnam is known for his roles as Jackson "Jax" Teller in drama series Sons of Anarchy  for which he was twice nominated for the Award for Best Actor in a Drama Series, Pete Dunham in Green Street, Nathan Maloney in Queer as Folk, Raleigh Becket in Pacific Rim, Percy Fawcett in The Lost City of Z and there are even more
In this article, we will share some of the curiosities about his life.
We tell you all the secrets of Charlie Hunnam:
11- He is English
His full name is Charles Matthew Hunnam, and he was born on April 10, 1980, in Newcastle, England.
10- Childhood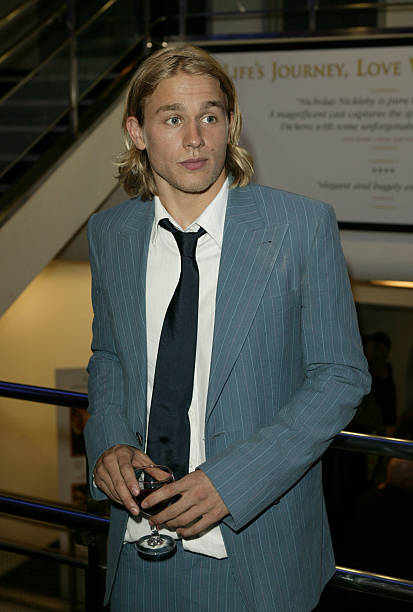 During his time at school, he usually got into fights, which led him being expelled and faced problems like, take some exams from his own home.
The role of a bad boy is in the blood.
9- Not a New Year's fan
The actor has explained that each New Year, he goes to bed early and wakes up before sunrise to take a car ride and watch the first sunrise of the year.
8- How he came into the industry
When Charlie Hunnam was only 17 years old, he was drunk in a shoe store with his friends playing dumb when a movie director saw him.
7- Golden opportunity
A producer who offered him his first role as Jason in Byker Grove.
6- Jump to fame
His first major role was in the successful series Queer as Folk. (American TV series)
5- Hollywood career
He moved to Hollywood in 1999 when his professional career was at the top, and he was raining roles in numerous successful films.
4- Back to the origins
Despite living in America, he spends a lot of time in London, where he has another house.
3- Avoid eating Pig
The actor has not eaten pork in the last 25 years.
2- Audition for Thor
In 2011, the actor auditioned for the role of Thor, who later went to Chris Hemsworth.
1- Favorite actors
Charlie Hunnam has said on numerous occasions that his favorite actors are Daniel Day-Lewis and Sean Penn.
Don't forget to share these curiosities about Charlie Hunnam with all your friends!