Communication is the basis of every healthy and fruitful relationship. Even more, if it is a subsidiary relationship, since one of the recipients is particularly sensitive, and although we will have to understand, the way of communicating with them influences their way of seeing us and accepting our "conditions."
It is challenging to discover the key to communicate effectively and correctly with our children. Therefore, we leave you the most common mistakes that parents usually make.
Errors that explain why your child doesn't pay attention to you
5- You speak screaming
We know that it is difficult to remain calm when it comes to a small earthquake that does not understand norms or rules. But it is necessary to learn to correct their bad habits without generating other negative behavior patterns.
4- You don't consider their opinion
In general, between the world of children and adults, there is a chasm of differences classified in bills and work. In the world of adults, imagination is overrated. But your son still has no idea of ​​all this.
Without realizing when we neglect a child's opinion or simply do not give it the attention it deserves, we are giving it to understand that their opinions have no value. We damage their self-esteem.
Remember that the brain of the naughtiest of the house absorbs everything, both good and bad. It is the perfect time to teach your child to strengthen their self-esteem.
3- You don't talk to them
The conversations we usually have with children are based on games and laughs. But your child also needs you to listen and integrate it into your world. Obviously, you will not introduce it into the problems of the home, but you could start asking them about their routines, their tastes.
2- You don't teach them to get involved
Normally, you don't always have time to talk to your child or listen to everything he has to say. We know that children can be very tiring, but if instead of ignoring them, you explain that at that time you cannot attend the communication, it will be more effective.
1- You talk too much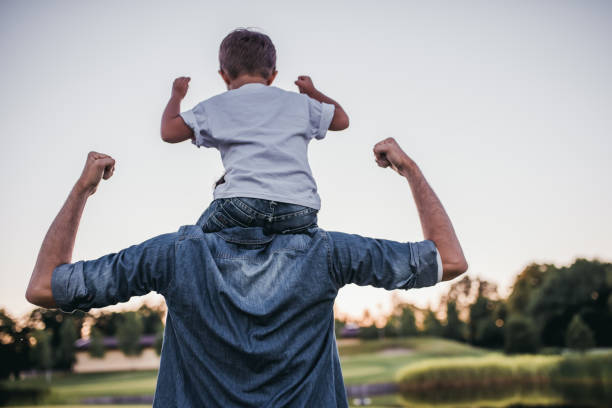 When we scold, we tend not to want to stop talking, and when it comes to a lecture between parents and children, the talk can be endless. You should keep in mind that you are not talking to an adult. Be concise and clear; otherwise they will not even pay attention to you.
Do you have good communication with your children? And with your parents?
Share with your friends and together discover the keys to good communication from parents to children!