Outdoor activities should be part of the daily routine of any dog. The dogs need to go out, run freely and play to feel good physically and emotionally. On the other hand, this type of activity tends to strengthen, even more, the link between the owner and his pet. There are many benefits that it brings for the health of the dog and also for the person, so it is advisable to make an effort and leave the comfort of the home regularly.
Outdoor activities to share with your dog
1. Go to the park
Going to the park is one of the easiest and cheapest outdoor activities to do. It is advisable to look for a dog park where there is enough security to let it run freely. You can take some objects or toys to play with.
2. Go to the beach
The beach is a great place to go with dogs. In general, they usually have a lot of fun playing in the water and running through the sand. If the dog does not like water, it is important not to force it, but to let it gradually take confidence.
3. Walk around the city
For this, it is always advisable to wear it on a leash, bring water to keep it hydrated and avoid going out during very hot hours, especially in the summer, so that legs are not hurt.
4.Excursion through the mountains
Nothing like being in touch with nature. These types of walks are very beneficial, both for the person and for the dog. Before making the route it is advisable to look for information about it, the route must be appropriate for the dog.
5. Obstacle course
Dogs enjoy obstacle courses a lot, but the best thing is that it is a great physical activity for them. If you don't have it, you can find out which dog parks have items for your fun.
6.Play the Frisbees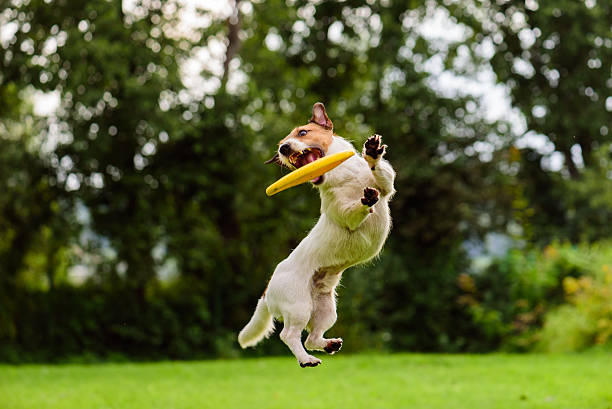 A great activity is to play frisbee with the dog. The dogs love to jump, look for objects and take them back to their owner to repeat the fun. These games reinforce communication and emotional bond between the two.
These are some of the activities you can do with your dog. Of course, there are many more options, and with a little creativity, you can surely come up with many more games to share with your dog.