Do you want to enhance your relationship as a couple? A trip is always the best way to do so, have a good time, and get out of the daily routine.
If you have planned a trip with your partner, but you don't know where you can go, here is a list of destinations that you and your partner can enjoy.
We always look for the perfect destinations so you can plan the best trip.
Have a look
8) ENSENADA, BAJA CALIFORNIA
If you are lovers of beautiful landscapes and good wine, then you will be more than happy to spend a few days in Ensenada, visiting the best wine houses in Mexico.
7) VERONA, ITALY
If you like love stories, then Verona is the city of Italy that you should know, since it is a city where you can visit the famous places of a great love story.
6) LOS CABOS SAN LUCAS, MEXICO
If you want only a few days away from the city, relax and watch the best sunsets, the Mexican beaches are the best option to rest.
5) RIO DE JANEIRO BRAZIL
An incredible country that you should know about in Brazil. It is a trip to eat deliciously, meet a new culture, and have a good time as a couple.
4) BALI, INDONESIA
A magical place with which you must meet with your partner, the most beautiful entrances that you will see in your life.
It is the perfect place to relive the passion with your partner, or also the ideal place for a honeymoon.
3) PUERTO PLATA, DOMINICAN REPUBLIC
If you like beaches, then you have to know the Dominican Republic, since it is a paradise that you will love. The beaches of Puerto Plata will take away your stress in a few minutes.
2) ZAGORA, MOROCCO
If you want to know a new country and an incredible culture.
Ride on camels and eat things you never imagined, then you must travel to Morocco, and get to know the city of Zagora
This is one of the couple trips that you must do once in your married life.
1) SANTORINI, GREECE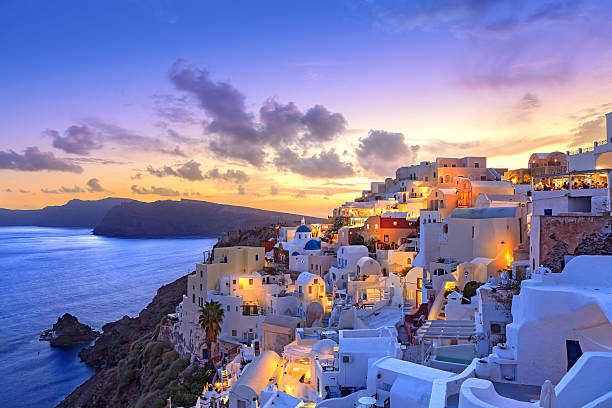 A getaway that you should do with your partner at least once in a lifetime is to Santorini Island in Greece.
The passages, the beautiful houses, the party, and the people will make this trip the best of your life.