The beautiful eyebrows are the main reason to look perfect. But can we say that the thin trend returned?
There are no perfect eyebrows. These are built and designed. Our makeup artist may have forgotten the trend of eyebrows styling.
They are like fashion, they come and go, the style of sharpening or widen on a whim. In the 80s, Madonna got fame and become effectual as compared 90s, and the special thing was her eyebrows.
In the two thousand, Cara Delevingne showed us wild looks, and now, Rihanna looks hyper-detailed. Does the trend of beautiful eyebrows come back? A famous makeup artist and the hairdresser said, "When we talk about eyebrows, it is better not to follow fashion," and she considered that a good eyebrow design is one that is done based on the needs of the face.
Each era had a different style. In the 20s, the film actresses perfectly represented the shape of the eyebrows of that time. Eyebrows were very thin, long, and curved, with a slight expression of sadness on the face.
In the decade of the 30, the eyebrows were thin, but the curve was more advanced, giving drama to the eye, like that of Greta Garbo.
Then at 40, the style of eyebrows begins to widen as you can see in the face of Marlene Dietrich. In the 50s, Marilyn Monroe made the most arched eyebrows fashionable to get a sensual look until the arrival of Audrey Hepburn, who designed the eyebrows to look natural and a little thicker.
In the 70s, they get thinner and arched again. It is a very cool aesthetic that contrasts with the fashion of clothes.
In the 80s, very populated eyebrows were introduced, eyebrows were allowed to grow at their free will, without removing any hair. Madonna is the undisputed queen of this decade.
The most famous beach watcher, Pamela Anderson, she got the most beautiful eyebrows in the decade of minimalism.
Already entered the two thousand, it returns to naturalness. They are taken care of, but not too shaved to provide intensity to the look.
Now, naturalness is fashion, but that is very careful, no hair is neglected. Products and eyebrow makeup are essential.
Daily care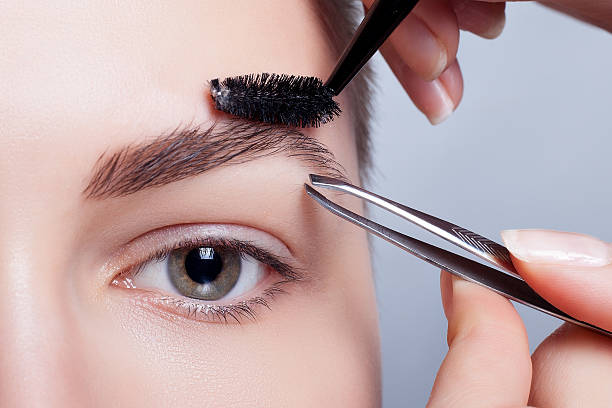 – It is important to brush them. This is a hygiene gesture that helps keep them clean and polished.
– When you remove makeup, it is essential to do it gently and don't use products that cause hair damage.